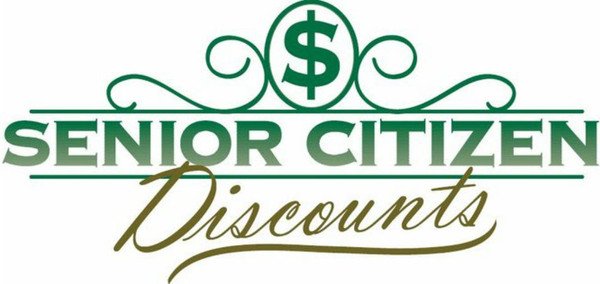 Seniors discounts
Drug Stores Discounts
Shoppers Drug Mart: On the last Thursday of every month, Shoppers Drug Mart offers 20 per cent off for customers 65 and older (some locations age 55), if you have an Optimum card. Some shoppers offer it every Thursday. 

Lawtons Drugs: One day per month Lawton's offers a 20% discount to people 55+. The day varies.

Rexall PharmaPlus: Rexall offers 20% off on senior's day. The day varies.

Pharmasave: often 10% off in one day (location may vary)
 Food Retailer Discounts
Arby's: A 10% discount at participating locations. Ages 55+.

Bruno's Fine Foods: 10% off every Wednesday.

M&M Meats: offers a 5% discount if you are 60+. The discount increases to 10% if you spend over $30.

Bulk Barn: 10% senior's discount every Wednesday.

Taco Bell: Free drinks for seniors at participating locations.

Wendy's: A free drink at some locations. Ages 55+.

Applebees: A discount with the free Golden Apple Card. Only offered at some location

Dunkin Donuts: Free donut with large or extra large drink purchase.

Farm Fresh: 5% off Tuesdays and Thursdays. 55+. Some exclusions apply.

Goody's: Join Club 50 Plus (free), and get 20% off every Tuesday.

IHOP: Order off the 55+ menu for discounted fare.

McGavins Bread Basket: 10% Wednesdays

Subway: 10% off (60+)

Taco Bell: free drink

McDonald's: Discounted senior coffee at participating locations.

Burger King: seniors coffee (location may vary)

KFC: Free small drink with any meal (55+)

Church's Chicken: 30% Tuesdays ((location may vary)

Denny's Restaurant: Seniors Section on Menu (location may vary)

Rickys All-Day Grill: 10% (location may vary)

White Spot: ask for seniors menu (location may vary)

Safeway: 10% off on Air Miles, First Tues, Customer Appreciation Day, min $35 with Safeway card

Giant Tiger has Senior discounts too. Check with your local store.
Entertainment & Other Discounts
Parks Canada Pass: Get a discount on a yearly pass to the National Parks or historic sites. Ages 65+.are eligible.

Toronto Symphony Orchestra: Save 25 percent on certain shows if you are a CARP member

1-800-Flowers.com: 20% off or $20 off purchases of $79.99 or more. AARP members.

AMC Theaters: Discount tickets available for Ages 60+.

National Parks: Free entrance to national parks with purchase of $10 Senior Pass. Good for life.

Regal Cinema: A discounted senior movie ticket for ages 60+.

Cinemas: (Cineplex Odeon, Landmark) offer senior discounts.

University of BC: Simon Fraser University and Capilano University all offer significiant seniors discount, continuing ed courses, of special note is Endless Pursuits at UBC each June and Elder University at Capilano University
Other Retailers Discounts
The Bay: offers 15% savings to people 60+ on the first Tuesday of every month.

Salvation Army Thrift Stores: offer a 10% savings every day to everyone 60+.

Banana Republic: offer a discount to people 50+. The discount varies by location, so you need to ask at the store.

Laura Secord: offers a 15% senior's discount on the first Monday of every month.

Michael's: Save 10% on regular and sale-priced purchases everyday. Some exclusions apply.

Carlton Cards: 10% every day.

Goodwill: 10% discount one day a week for ages 55+. Specifics may vary by location.

Jiffy Lube: Some locations offer a discount for ages 55+.

Value Village: 30% Tuesdays

Cloverdale Paints: 15%, Any day 25% paint, 15% tools and accessories

Home Depot: Anytime Manager's discretion

Home Hardware: 10% discounts vary, manager's discretion; Tues at some locations

Liquor Depot Barn: 5% Tuesdays

Lordco: 30% anyday off reg priced items

Rona's: 10% anytime

Hallmark: 10% off one day a week, age date varies by location

Michaels you have to only be age 55 to get that 10% seniors discount on top of any other coupons or discounts.
Transportation Discounts
Airlines: Air Canada/Westjet no senior discounts but some American airlines do.

Amtrak: Everyday: 15% discount on adult rail fare with some exclusions. Ages 62+.

Budget: Save up to 25 percent off of the lowest discountable car or truck rental rate. Must be a CARP member. You will get free enrollment into their Budget Fastbreak service and receive Air Miles.

Hertz: Offers discounted rates through the 50 Plus Car Rental Program.

Via Rail: offers 10% off to anyone 60+.

TTC: Students and people 65+ both pay the same reduced fare.

Greyhound: offers 20% savings.  They may be the only company in Canada which offers the discount beginning at age 62.

British Columbia: All public transportation system: offer a discount to seniors 65+.

Calgary Transit: offers a discounted annual pass if you're 65+. It's a pretty good deal, but there are some conditions.

Winnipeg Transit: offers a senior's fare if you're 65+. You must show ID.

Ottawa Transit: Seniors ride free on Wednesday in. A senior's discount is also available.

Halifax: seniors ride free on Tuesdays. (10 am – 3:30 and after 6 pm.)

St John's: Metrobus offers a discounted monthly pass to seniors 65+.

BC Residents: 65+ can ride the ferries for 50% off Monday through Thursday, except on holidays.  The discount is smaller on Inside Passage, Haida Gwaii and Discovery Coast Connector routes.
Banks
Scotiabank: offers seniors a free basic account, and other discounts.

TD: offers a rebate of up to 25% on monthly chequing fees for people 60 and over.

National Bank: offers a $3.95 account for people over 60.

RBC: offers rebates to people 65 and over.

CIBC: has a 60 Plus Advantage program.

BMO: offers discounts to people 60+.
Hotels
Best Western: If you are age 55 years-old or more, you can receive 10 percent off or more. You may also receive early check-ins, late check-outs, and free room upgrades. Simply make a hotel reservation and show proof of age upon check-in.

Sandman Hotels: Sign up for 55Plus Program for discounts at all locations.

Wyndham Hotels: (Includes: Baymont, Days Inn, Howard Johnson, Hawthorn Suites, Microtel and Travelodge, Wingate by Wyndham) : 10% off ages 50 and over.

Choice Hotels: (Includes: Comfort Inn, Comfort Suites, Quality, Sleep Inn, Clarion, Cambria Suites, MainStay Suites, Suburban, Econo Lodge, Rodeway Inn) A 10 percent discount when you book in advance. Ages 60 and over.

Marriott: Save 15 percent or more off rates. Ages 62 and over.

DoubleTree: Ages 65+ are eligible for the senior rate. Can even use it to book a second room for family.

Holiday Inn Express: Get a discount at participating locations. Ages 62+.

Hyatt: Save up to 50% at participating hotels. Age not specified.

Days Inn: Guests 60 years and older are invited to enjoy special savings off our Best Available Rate when they stay at participating Days Inn hotels. From breakfast to bedtime and all the moments in between, you're always welcome at Days Inn.

Hilton Hotels: (also includes Doubletree, Embassy Suites, Harrison Conference Centers, Homewood Suites, Hampton Inn, Red Lion) Another paid membership plan for folks over 60, they guarantee low rates, and 20% off meals at participating restaurants.

Howard Johnson Hotels: everyone over 55 is entitled to a 10% discount.

Travelodge Hotels (includes Thriftlodge): 50+ can receive a 10% discount off the regular room rate. Additionally, seniors can also receive in-room coffee, no long distance access charges and free weekday lobby newspapers.
Auto Insurance
---
---