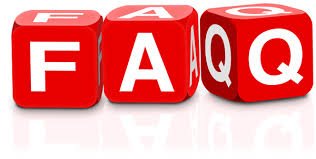 I am in "Savings Guru" and "Savings Guru Open" What is the difference?   "Savings Guru" is a secret group while "Savings Guru Open"  as the name suggests is an open group. In an open group you can share posts and give a link to the group to friends so they can join it.  The advantage with a secret group is that non of your friends see the content of the posts in the group so people feel more free to comment and participate in discussions. 

Why do I see all posts twice?     You must have been added to both "Savings Guru" and Savings Guru Open" you can exit one of the groups or turn notifications off for one of them.

How come I cannot see "Savings Guru" posts on my feed anymore?  Try and edit the setting of "Savings Guru" group to "all posts"   You can also let Facebook computers know you are interested in posts from "Savings Guru" group by becoming more active. You can comment more and press "like" or "love" on posts that you enjoy. 

How do I let you know of deals that I find?    You can always just post them on the wall or send one of the admins a PM with the details on the deal. 

What happened to all the grocery posts and the fresh produce list?   Sadly very few number of members took advantage of those and since it was very time consuming we had to eliminate those. 
---
---