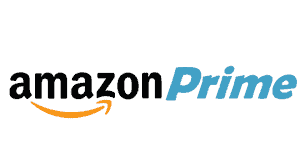 Amazon gives you 30 days free trial of Prime. After your free trial, Amazon Prime is just CDN $79.00/year (plus any applicable taxes).
Cancel anytime. (Quebec residents receive an initial 13-month membership for CDN $79, instead of a free trial.)
So what are the top reasons to get prime?
 1) Try it for free for a month and cancel it (even right away and still get your 30 days) if you do not like it.
2) In Canada, we have a much lower cost than in the US for prime $119 US or $157 CDN compare to only $79 in Canada
3) Unlimited FREE Two-Day Shipping all year long with Amazon Prime with no minimum purchase to get free shipping. You can jump on any deal and get free shipping no matter what the cost is. You do not have to wait for other items to make a $35 min shipping. This applies only to items sold by Amazon and not by third party sellers.
4) Free

unlimited photo storage

. With cloud storage being so expensive today having all your photos and memories safe on the cloud is priceless. You can also show them to friends from anywhere.
5) Thousands of free TV shows and movies with Amazon Prime video.
6) Thirty minutes early shop for the Lightning Deals.  Prime members can see those and take advantage of the best lightning deals before the general public.
7) You now get Prime music for FREE. Stream over 1 million songs ad-free, listen on any Echo device, and take your music anywhere. Now included with Prime membership at no additional cost.
8) Prime member exclusive deals.  For few hard to get items like the Nintendo mini Amazon has offered only Prime members access to those hard to get products. 
9)  Amazon Prime Day is a shopping event each year in July. The deals are only available to Prime members and many are spectacular deals.
10)

Students get 6 months of Prime free

and then pay only $39 for up to 4 years. Amazing deal on membership.
11) Amazon is obsessed with adding new features and services for Amazon Prime holders. We should expect to see many more services available to Prime members in the future.
To summarize, If you only buy from them few times a year I would advise you to save your cash. If you buy frequently (at least once a month) from Amazon Canada, you should consider Prime. 
---
---