LED Work Light 7000LM 70W, 2 Brightness Modes Switch

s

ells 

on Amazon. Use code

FLDLT7B24

and save. I think the price is very good. Please read some of the reviews and see what people thought of the product.

**If you're not sure whether to buy, add to cart, and you can come back to it later!**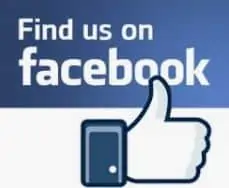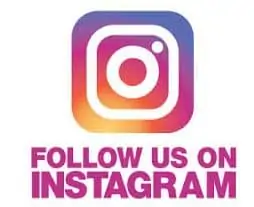 💡𝙀𝙭𝙩𝙧𝙚𝙢𝙚 𝙡𝙞𝙜𝙝𝙩𝙞𝙣𝙜 𝙚𝙛𝙛𝙚𝙘𝙩 & 𝙚𝙣𝙫𝙞𝙧𝙤𝙣𝙢𝙚𝙣𝙩𝙖𝙡: 54 super bright LED lamp beads can produce 7000lm lighting but use far less energy compared to traditional tungsten bulbs. You can quickly adjust the brightness you want through the switch: the first level is full power with 7000 lumens; the second level is half power with 3500 lumens.

💡𝙀𝙭𝙘𝙚𝙡𝙡𝙚𝙣𝙩 𝙢𝙖𝙩𝙚𝙧𝙞𝙖𝙡 & 𝙨𝙩𝙪𝙧𝙙𝙮 𝙖𝙣𝙙 𝙙𝙪𝙧𝙖𝙗𝙡𝙚: Composed of tempered glass and a lightweight aluminum shell. The tempered glass has high light transmittance, IP65 ensures that the work light works normally in hot and cold environments. The aluminum shell is designed with grooves, increasing the air contact area and effectively speeding up the heat dissipation.The innovative heat dissipation system can prolong LED lifespan to 50,000 hours.

💡𝙁𝙡𝙚𝙭𝙞𝙗𝙞𝙡𝙞𝙩𝙮 & 𝘼𝙙𝙟𝙪𝙨𝙩𝙖𝙗𝙡𝙚 𝘼𝙣𝙜𝙡𝙚 𝙆𝙣𝙤𝙗: The lamp head can rotate 360°horizontally and flip 270 ° vertically. Locate any angle of light easily. The 120°beam angle helps reduce shadows and glare.

💡𝙒𝙞𝙙𝙚 𝙪𝙨𝙚 𝙖𝙧𝙚𝙖: The TACKLIFE work light has a 9.8FT wire, which can effectively expand the working range. The detachable bracket can be placed on the ground or hung on the wall. Perfect for construction site, construction plumbing, workshop, jetty, garage, attic, lathe, woodturning, sandblast cabin, home or bathroom remodel.

💡𝙇𝙞𝙜𝙝𝙩𝙬𝙚𝙞𝙜𝙝𝙩 𝙖𝙣𝙙 𝙥𝙤𝙧𝙩𝙖𝙗𝙡𝙚:The LED work light weighs only 6.04 pounds. The comfortable handle design provides convenience for carrying and working.